Oughter Watch These Otters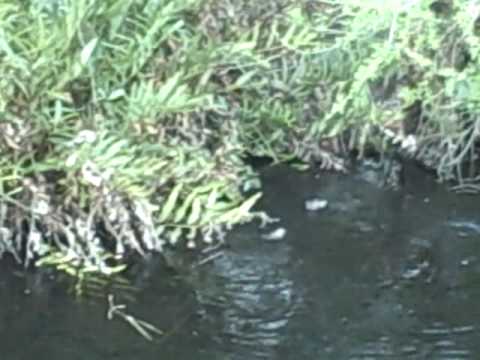 You think you don't want to watch four otters at work and at play.  Yes, you do.  Five minutes of these guys and you'll be the most relaxed you've been in a year.  It's been a gray January down in southwest Florida, with the longest spell of freezing temperatures anybody can recall.  Coming back from the beach yesterday at sunset, walking along the berm through the mangroves, I was accompanied by four river otters munching and tumbling their way down the slough.
In the video, you hear the hungriest otter chomp-chomp-chomp one fish after another.  The caterwauling is that of some poor creature suffering piteously in the claws of a hawk circling above.  Trust me.  It's rejuvenating.  Been reciting bits of my favorite Psalm–number 104–ever since.